Vehicle Parking & Reversing Sensors
Park Control makes it possible to judge the distance from the vehicle to an object right down to 22cm when fitted with rear sensors. With front sensors Park Control can uniquely boast a detection distance down to 15cm.
The Facts:
Over 25% of accidents are caused by reversing.
The average cost of body repair is £469, more than the cost of parking sensors.
Losing your no claims bonus can be very costly.
Vision can be restricted due to the design of modern vehicles.
The Benefits:
Avoid damage to your vehicle and other vehicles whilst parking.
Protect yourself against low objects such as walls, bollards etc.
Park Control is available for a whole range of vehicles for both front and rear protection.
3 Year Warranty.
To find out more about Park Control parking sensors visit www.park-control.co.uk
Parking Sensor Installation Prices
Reversing sensors supplied and fitted -
£180 inc vat
Front parking sensors supplied and fitted -
£240 inc vat
Front and Rear parking sensors supplied and fitted -
£350 inc vat
CAN BUS vehicle speed sensing for front sensors -
£50 inc vat
Factory Look Flush Parking Sensor Installation Prices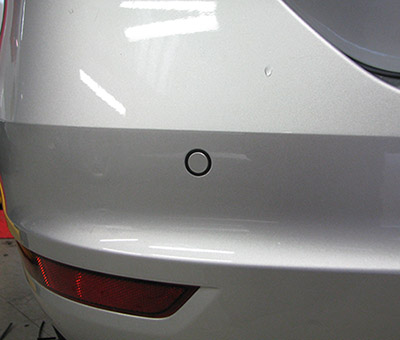 Reversing sensors supplied and fitted -
£300 inc vat
Front parking sensors supplied and fitted -
£350 inc vat
Front and Rear parking sensors supplied and fitted -
£650 inc vat
CAN BUS vehicle speed sensing for front sensors -
£50 inc vat